Digital Marketing for Charities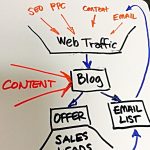 With an increasingly small range of funds available, Charities, often overworked in this age of austerity, are being forced to work harder for the grants and donations they need to keep ticking. Digital marketing for charities hasn't always been easy, but now, more than ever before, it is an essential task.  Publicity, positive image and getting a message across are all getting more difficult to achieve in an ever more competitive environment, with different charities online vying for attention.
Digital resources available to charities
We've seen this reflected in the software and services being offered to charities too.  We like to keep an eye on tt-exchange, a website for charities offering access to free or heavily subsidised software.  (If you've not heard of tt-exchange, and you are a charity, you really are missing a huge opportunity to cut your IT costs!)  Newcomer offerings on the site include Eventbrite and Shopify, which help to boost sales of tickets and shop stock respectively.  Tt-mail also provides some training in email marketing and access to Dotmailer, an email marketing platform similar to MailChimp, the market leader (which for many smaller charities can be used at no charge).
Also on tt-exchange is DonorPerfect, a product targeted directly at charities and voluntary organisations.  The price is not in the 'shockingly cheap' bracket as some of the Microsoft and Symantec offerings on the site, but the product will be interesting to many, and we know a few of our clients are already using it to good effect.  As the tt-exchange website explains, DonorPerfect is a "web-based interface to track donors, prospects, volunteers and memberships, and record and acknowledge gifts, pledges, grants, constituents, and contacts."
House of Lords report on digital fundraising
A new House of Lords report, Stronger Charities for a Stronger Society, has just been published and it highlights the potential of the better use of digital technologies.  Whilst it is not surprising to see that social media is highlighted as a powerful tool, the role of the website is acknowledged to be as important as ever, for putting a message across and for pure fundraising too.   Embedded payment systems allowing more easy donations and a mobile optimised website are claimed by one organisation, quoted in the report, to have increased giving from donors "by up to 600%" in some cases.
Whilst highlighting the potential of technology and digital marketing for charities the report also stresses that many, especially smaller charities, are not equipped to make as much use of digital as they could be.  The report notes that many charities are failing to get the most from their websites. Despite the strength of social media and other complementary tools, an effective website design remains the most important medium for charities online. A website is the best place to bring all the other important forms of communication together, yet getting a website performing even close to its full potential can still seem out of reach for many organisations.
ESP Projects –  getting charities online
ESP Projects has been involved in web design for charities since its inception and over the last 15 years, we have produced over one hundred websites for different charities.  In the last year, we have been able to make use of the specific branding skills of our sister company, Branding by Tonik, and our offer is now stronger than ever.
Charities continue to be a big part of ESP Projects client base and we have got to know these organisations very well and understand their needs. All of our charity web design projects are mobile optimised and we understand how to do this from scratch, by design and not as an awkward compromise.  We have also developed the tools that charities want on their websites – online donation/payment processing tools which keep fees to a minimum, being a good example.
See some examples of our work, in our web design portfolio.  Every client has a unique set of needs though and given that an initial consultation with our web and branding consultants is free, any charity interested in a new web project or application really should get in touch!
Contact us or give us a call:  0330 2020 118