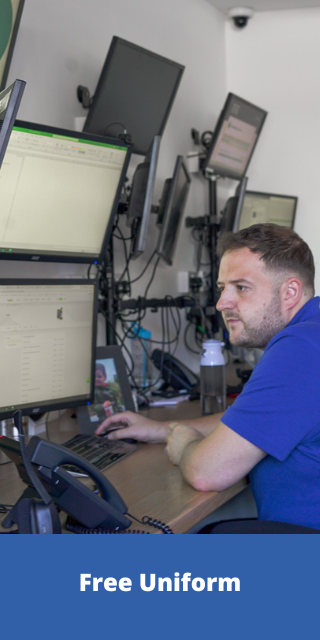 IT Support Sheffield
IT Support Sheffield. We provide IT Support services to businesses of all sizes in Sheffield but also outside of South Yorkshire too. Our largest customers have over 500 staff and our smallest, just a handful! Our consultants & engineers provide expert IT advice & Support from our Sheffield offices to businesses located throughout the UK. Established in 2002, we have over 20 years of experience. We really do know what it takes to ensure that your IT network works for you. A commitment from ESP to you is to work to understand your needs and budget first.
We're not going to bang the drum here about our SLA's and our Helpdesk (IT Service Desk) staff, because, in our opinion, that's one of the basic components of being an IT Support Provider. It's the minimum you should get from any IT company. We want to differentiate us from other, one-size-fits all IT providers. As a result, we will work to become your trusted IT Partner, not just a supplier because we want our relationship to be based on YOUR business, not ours. To find out more about How to Choose the Right IT Support Provider follow the link.
IT Support Sheffield – Connected to Business Strategy.
ESP have developed excellent skills in BUSINESS STRATEGY. This allows us to help you to make your IT Systems work around your strategy rather than you working around your IT. Our team can help you simplify your data too, using our very own CORE Software.
We are working with our IT Support customers EVERY DAY to build strategic roadmaps that fit with their business goals and financial objectives. If you want your IT to help you on your journey, you need to tell us where you are heading so that we can help plan the route! We really are more interested in understanding how your business works, than pushing piles of hardware into your organisation – if your IT works well and supports your business strategy, you'll get excellent return on investment from your contract with us and that will mean you'll be with us for years to come! We are a Microsoft House and would generally recommend business utilise Microsoft 365.
Pricing for Private Sector Businesses – IT Support Sheffield
We know that in the MSP (Managed Service Provider) space, most companies are not transparent. They are reluctant to tell you, the customer, what their pricing is, without first meeting up with you. At ESP, we're different, we like you to know what you're getting into, before you even speak with us.
With that in mind, our pricing for Private Sector Businesses is very simple. £30 (excluding VAT) per user, per month for providing our IT Support Services on an outsourced basis to new customers. This gets you the things included in the Unlimited IT Support contract section below.
Added to the cost of support, is the cost of your IT Security. We offer packages at £5, £15 and £25 per user, per month, depending on your appetite for risk.
Coming soon, is the ability for you to not only know our pricing on the website, but actually to be able to buy it directly. It couldn't be any more transparent than that!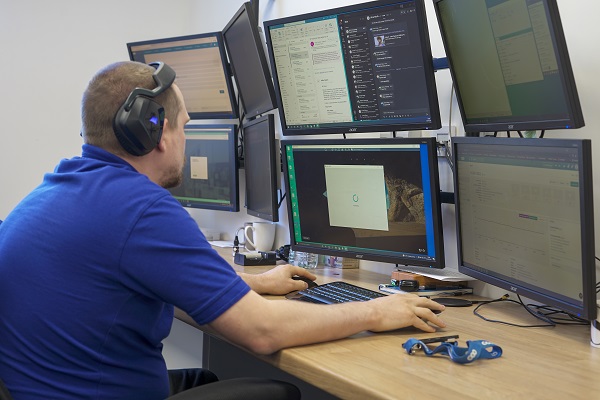 Unlimited IT Support Contracts in Sheffield
You can enjoy the peace of mind of knowing you have unlimited access to our team via telephone and email.
Strategic business conversations come first – IT Comes second.
Just in case you do want to know though, we guarantee a 4 hour response time.
We guarantee that 99% of technical support calls will be answered within 1 minute.
We guarantee that 90% of technical support cases are solved the same day.
We include IT Consultancy each month to all of our customers (where they want it).
We provide access to our ticketing portal to allow you to create reports so that you can see how well we're doing.
Transparent & Simple, per user, per month billing.
We provide experienced, strategic, account managers, who can help you connect your IT Systems to your Business Strategy.
Our Outsourced Technical Support allows your business to get to grips with improving itself, rather than getting bogged down with IT Issues. Outsourced Technical Support Sheffield – keep reading to find out more.
Out of ours IT Support Coverage
ESP Projects are now providing IT Support services on Saturdays. You can find out more at our Out of Hours IT Support page. Alternatively, choose the Early Bird Service for support from 7 am on weekdays. We even offer 24/7 IT Support in Sheffield. Outsourced Technical Support – even on weekends and at midnight!
A Proactive Approach
Our IT experts will conduct routine health checks of your equipment (including Cloud Platforms). We'll ensure critical systems are running & important updates are installing correctly. Proactively maintaining the general 'health' of the equipment and spotting any issues before they become a problem. They'll work with your Account Manager, to ensure that you are being given the right advice, at the right time
Summary – IT Support Sheffield
As you can see our business IT Support packages and Outsourced Technical Support are about more than simply fixing things when they are broken. We become a partner of your business. Working with you to ensure that you get the most out of IT, whilst keeping an eye on costs. We offer many different other services, IT Security is obviously at the forefront of that, but we also offer VoIP telephone systems, Business CCTV Systems and Access Control across our range of products and brands.
To find out more, or to meet one of our consultants, use the button below to book an appointment or by calling us on 03302020118.
Overall our existing IT Support customers get a great service at a great price. However, don't just take our word for it, take a look for yourself at some of their comments. For more information on Unlimited IT Support Sheffield contracts and prices, please book your free consultation today.