ESP Projects provide all manner of IT services & solutions, including  IT Support, Software Development, Hosting and most importantly Peace of Mind to businesses of all sizes.
Established in Sheffield in 2002 we are experienced in delivering comprehensive and professional services.  Our approach is based around Ethical IT, with no under or over-selling and having the integrity to do what we say.  This approach relies entirely on the attitude of our staff and the atmosphere in which they work.  With the lowest staff turnover of any business that we know of, we feel that we have the most friendly and caring collection of staff that can be found anywhere in the IT industry.  Indeed, without them, we would not have grown to the size we are today.  All of our staff are also shareholders of the business and you can find pictures of them scattered throughout the site.
In addition to IT Support, we are also able to offer many other technology related solutions & services such as Cloud Solutions, Network Cabling, Business Telecom Systems, Internet Connectivity, Bespoke Applications, Relocations, CCTV and much more!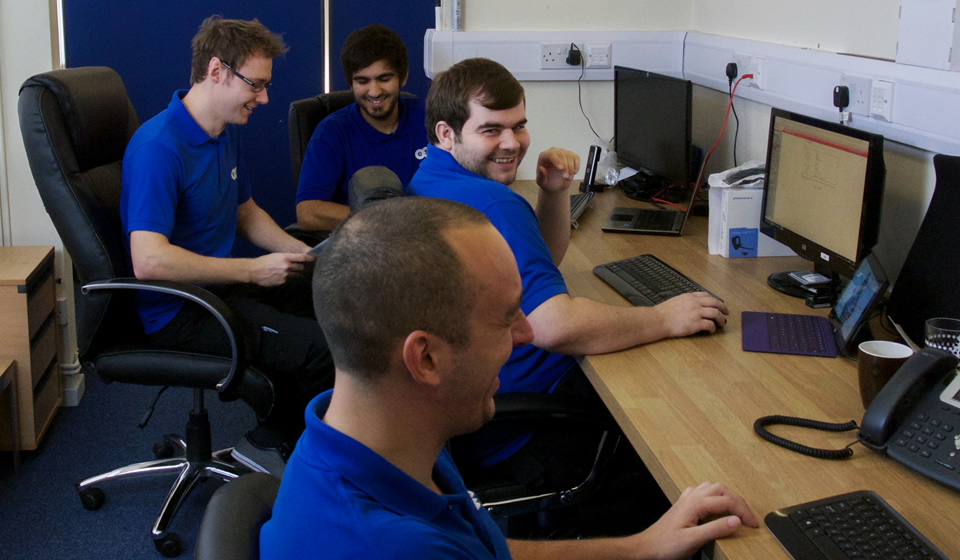 Why choose ESP Projects?
Flexible contracts to suit your budget
We understand that every company's IT needs are different, that's why we provide tailored contracts to suit your business and your budget. We will work with you to find the best-fit contract for your business.
This includes unlimited IT Support contracts, which if needed, can even cover evening and weekends. Our unlimited support means you won't be charged any unexpected fee's, the all-inclusive price covers as many calls, emails or visits you need.
Resources to support businesses of any size
We have experience in working with all varieties of organisations, from small charities to large corporations and even government institutions. This means we have the experience, expertise and processes in place to work with all manors of business and will ensure you are fully supported throughout your time with ESP Projects.
A team that cares
Whatever your project, our friendly team of friendly Yorkshire IT consultants are knowledgeable in all aspects of IT and are able to match their advice and support to your business goals. Our tight-knit team of service delivery staff have an obsession with customer service and their values of care, dedication, honesty and respect are the core that allows us to get things done. They will take the time to talk you through any IT query, no matter how small, in a language that you understand.
We pride ourselves in building a relationship with you, as part of your extended team, to get to know your IT systems and how they work. ESP Projects have a very low staff turnover, this means our employees are dedicated and love the place they work. Don't just take our word for it, check out our testimonials and case studies from our happy customers.
Why not get in touch to find out how we can change your views of your IT system or website?