OUR ROLE
Web Design, Training, Ongoing Support
Cumbria CVS helps non-profit organisations and groups across Cumbria, providing training, support, and funding advice. In recent years they have moved to a paid membership model and the website plays an important role in helping to attract and retain members.
ESP took over support of the old Cumbria CVS website in 2011 and undertook a major rebuild in April 2013, following a website review commissioned in support of their ongoing marketing efforts.
FEATURES
Directory of Members
Events Calendar
Mailing List
Members Area
Responsive Design
Social Media Marketing
"It's given us the confidence to want to do so much more with our website."

Support Services Coordinator

---
Fresh, New Design
The design brief was to create a modern looking website with strong visual impact, good use of colour and fully "responsive" to make best use of the available space on all devices, including tablets and smart phones.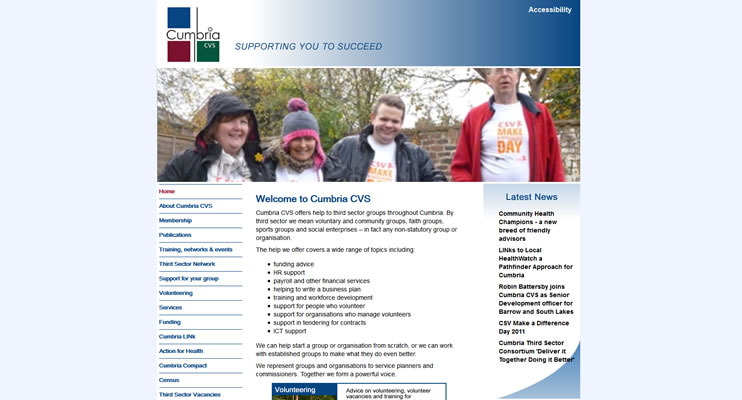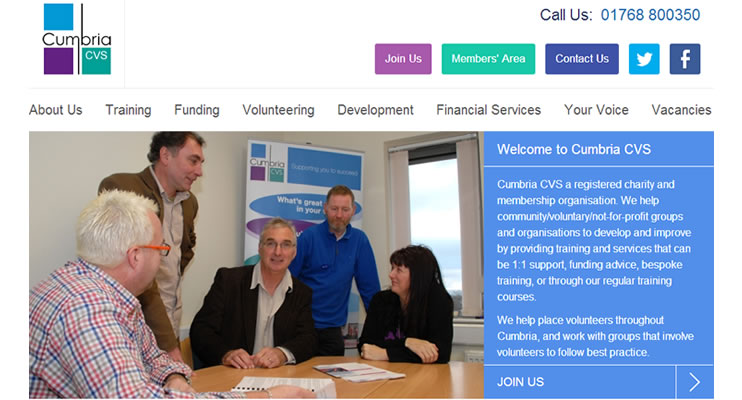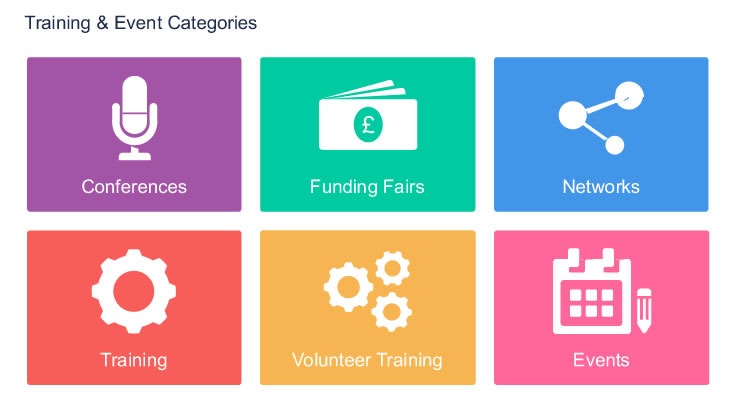 ---
Making it Easy
The new website has lots of new features, including a Directory of Members, Events Calendar with Online Booking, Mailing List, Members Area, and lots more. All these aspects needed to integrate with Cumbria CVS's existing systems, especially their database which they use for managing their membership information.
We discussed in detail how their staff currently work and talked through various options to integrate these complex systems in ways that are easy to use and time efficient. The result is a website that is easy to work with and to keep up to date.

"One of things I always appreciate with the web team at ESP is that they use normal understandable language."
---
Members Area and Directory
At the heart of the website is the Members Area containing a number of benefits for members, including access to the  Directory. The challenge here was to allow users to sign up online and have their details appear in the Directory, but also to synchronise that information with the existing offline database, without Cumbria CVS staff having to re-key all the information manually.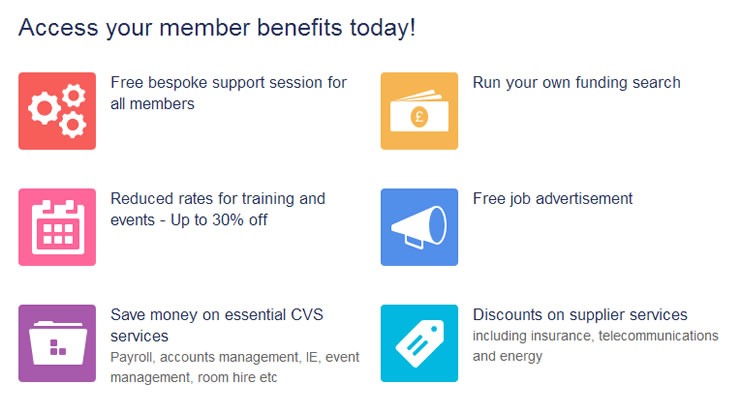 ---
Mailing List
Another important part of this project was to improve the way Cumbria CVS manage their mailing list. They have a regular E-Bulletin that includes paid advertising. They needed an easy way to manage subscriptions, advertising, and content, as well as tools for monitoring and reporting.
We provided a solution that integrates seamlessly between WordPress and the popular email marketing service MailChimp. Selected news items from the website can be sent out as an email bulletin at the click of a button. Management of the mailing list works in a simple way, with users being able to subscribe/unsubscribe online, whilst the Mailchimp mailing list can be easily kept in sync with the offline database.

"We're constantly evolving our ebulletin and they've been very responsive to our various ideas; and sensitive to our deadlines."
---