Hancocks Cash & Carry – Bespoke Database Management System
Our Role
Bespoke database for products. Cost monitoring system. Offer Evaluation Tool. Complaints Database.
ESP Projects has demonstrated its technical ability through numerous web projects where database management systems, integrations and middleware development have been key aspects of the solution provided. Here, we provide an overview of one such project which is large in its nature and has grown organically over a period of months.
Background
Hancocks Cash and Carry are a thriving, confectionery wholesaler, supplying goods from several depots across the UK. Their product range is extensive; from largely recognised lines of branded confectionery to its own range of 'value' niche products.
Information initially was stored on a variety of systems with a mix of processes and inconsistency in the quality of data held. Hancock needed a centralised and structured way of keeping tabs on large amounts of information across the board. It was necessary to keep some of the existing systems in place and therefore communicating via various Application Programming Interfaces (API Systems) and indeed developing APIs for the new system would be an integral part of the project.  Key aspects of the system that they wanted to develop were:
Product Database, including technical information
Product comparisons, including profitability of products
Promotion & special offer calculator
Delivery booking system
Complaints database
Cross department communication
Our solution
ESP Projects has developed a bespoke database management system (central web-based database system), now referred to as an Intranet system by Hancocks internally, pulling product information from a variety of sources, standardising the data, applying structure and enabling detailed levels of business reporting. The resultant platform has improved profitability for the business by facilitating a means of generating cost projections on proposed special offers.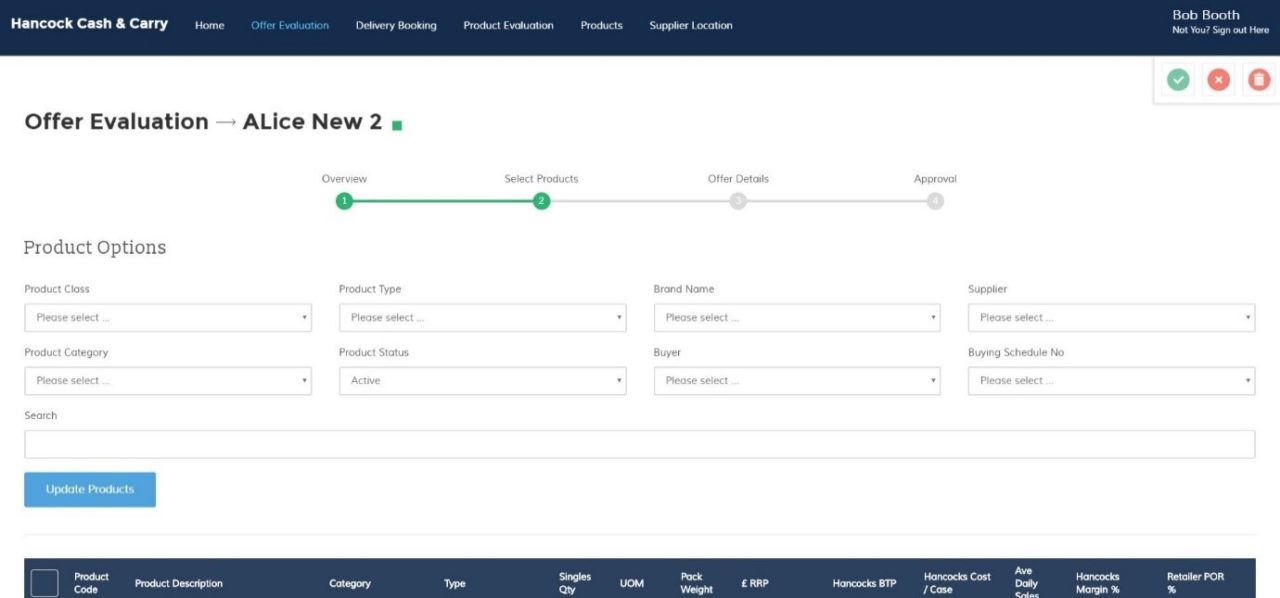 The system is a hosted web application based on WordPress with the database featuring comprehensive product information, including images and associated documents. The web-interface allows users to produce reports, specifying a range of criteria tailored to their requirements, according to supplier and retailer information.  The product database element of the project, in particular, gathered momentum and became a very detailed technical database, covering allergens, pack sizes, dietary requirements, nutritional information and supplier accreditation information.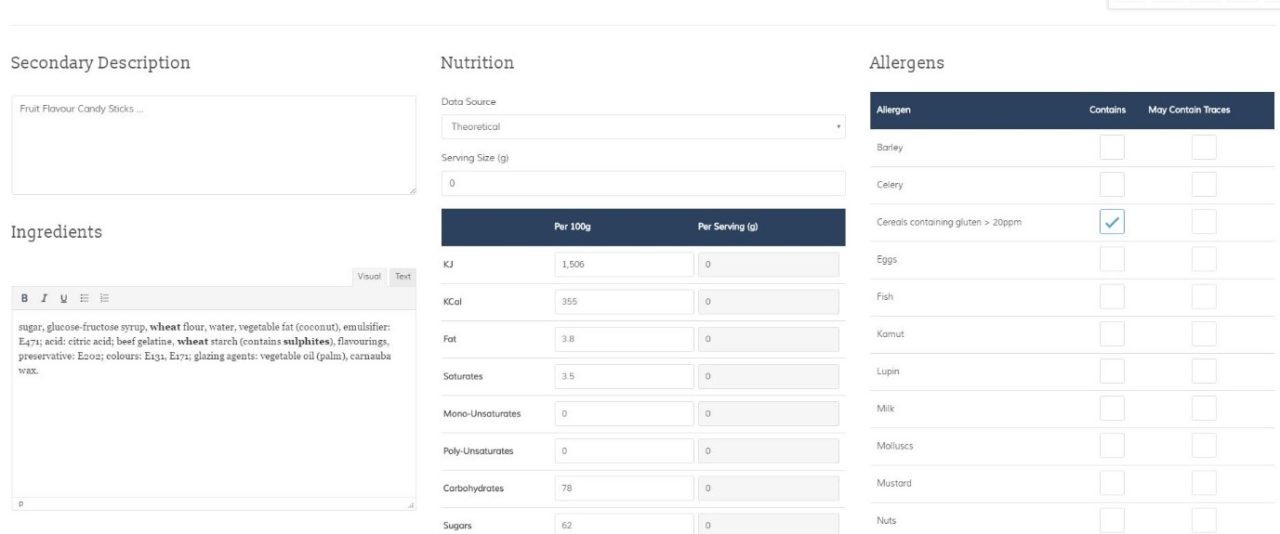 ESP Projects also went further than the brief by developing the system into an intranet for Hancocks, offering a collaborative tool for various departments to message each other, to open discussion and allowing the exchange of thoughts, ideas and the sharing of information.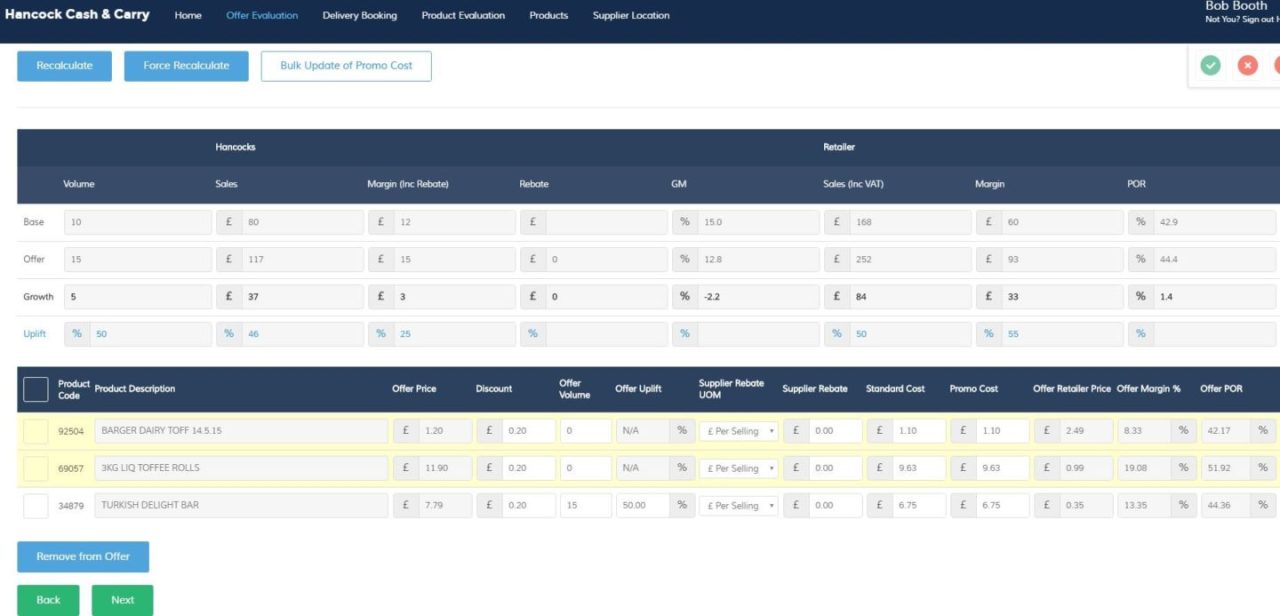 Not only does the system enable varying degrees of search queries to be applied on the entire product database, but it also offers the benefit of stock level monitoring and delivery booking functionality. This gives the ability to arrange delivery appointments with suppliers and for warehouse staff to produce reports on what products should be arriving and indeed whether they have arrived after the event. The system is something that continues to develop with the needs of the company. The intention is to continue to develop the system, integrating
The system is something that continues to develop with the needs of the company. The intention is to continue to develop the system, integrating Stage-Gate processes as well as various other business processes that are currently not computerised.
How ESP Projects can help you
ESP Projects provides all manner of Database Management Systems including bespoke database creation, Business Integration Systems and Intranet systems to businesses of all sizes.  We have skilled developers with masses of experience in delivering intranet systems, whatever your requirement.  Integrating business systems has become a fundamental part of the developer's job, including API development.  Our developers are also able to communicate with you on a jargon-free level, meaning you can understand the development process.  Contact Us to find out more, or check out our other services on this site and our others at https://thedigitalgroup.co.uk , https://core-software.co.uk & https://electronicsecurityprotection.co.uk .
Client feedback
Can you tell us about your experience of working with ESP Projects
My experience has been good – wide range of expertise, quick service, understanding and pragmatic towards business needs, with a good level of accuracy on the delivery of first-draft development.
How has the offer evaluation system benefited your business?
Primarily supporting improved decision making, with additional benefits delivered with efficiency/accuracy (from the system's structured workflows, approval functionality, email alerts and data validation).
Has it increased profitability?
The system allows users to easily see the impact of any proposed promotions, visually simplifying some complex calculations. This has led to a reduction in loss-making promotions and a 2%ppt increase in promotional gross margins, delivering a return on investment of 5x in the first 6 months of operation.
Financial Controller
How has the product technical database made a difference to your team?
I would say it has been a great benefit to my team and now as we are starting to escalate it's use to other departments, they are finding this very useful also. I am really happy with the work done on this system.
Head of Technical