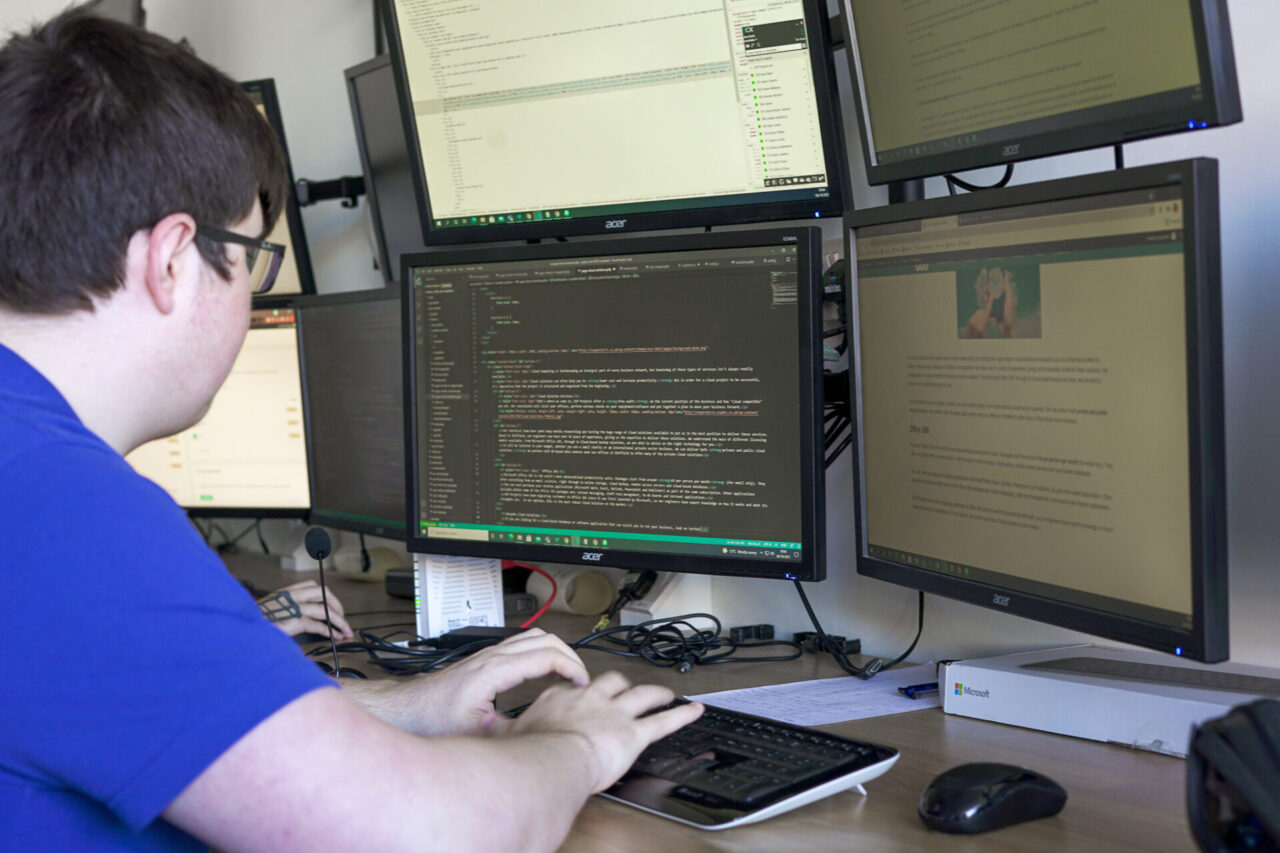 Credit Control Application
Do you want to get paid by your customers, faster? Credit Controller by ESP Projects picks up where your current accounting software ends. It simplifies the administration of busines-to-business debtors. With simple screens that show who owes what and for how long, giving you direction on where to focus your attention, who to chase and how forceful to be with them. Our system can connect into your normal line-of-business applications or finance packages such as Sage 50, Sage 200, SAP Business One and more – meaning that there are no concerns around double data entry.
With simple dashboards, that deliver easy to read and understand information, your credit control team will have a much easier life! Take a look at an example dashboard below to demonstrate how simple the screens are. Each and every column can be used as a sorting column, so that you can easily show who owes you the most money or who has the most overdue or when the account was last reviewed.

---
Once you've decided which customer to focus on, you can easily click into their account and see simple information and reports about them. Again, each screen within a debtor account is able to be sorted and filtered, by whichever information you see fit. At-a-glance information shows when you should follow up about each invoice. Notes can be added either to a debtor account, or to an individual invoice, or even in bulk – saving countless hours of copying and pasting information from one invoice to another.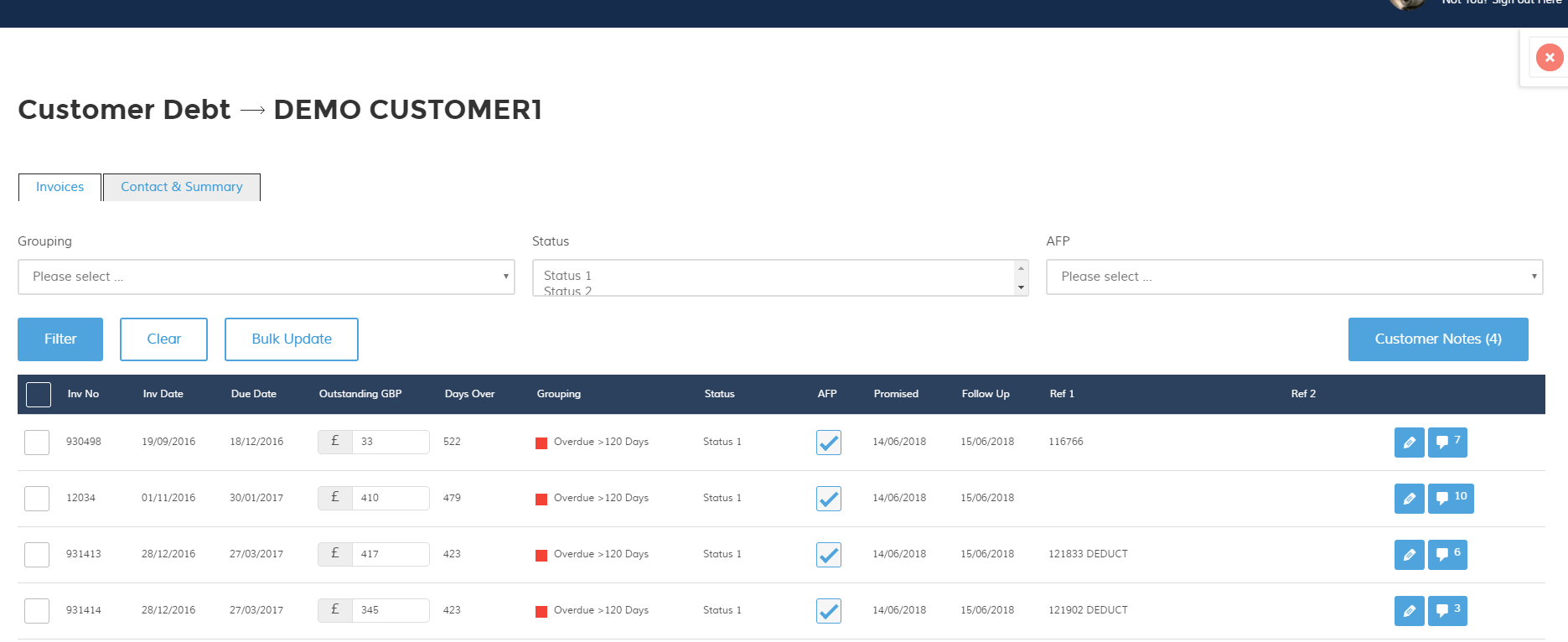 ---
Simplified screens show the amount of money owed for different periods. Custom account number fields and contact information can easily be captured.

---
Notes can be seen and added / edited by any member of the team, providing upto date information across the credit control and debtor management function. Notes can be added either to individual invoices, or in bulk, meaning that every member of your team has an accurate picture of whats going on.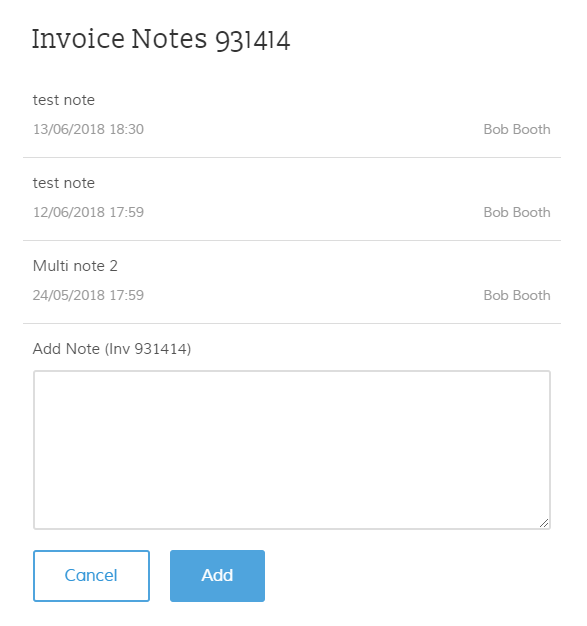 ---
Put an end to poor customer communication, exceeded payment terms and time consuming manual administration of accounts. Get rid of re-active debt chasing and money withheld due to unexpected disputes. With Credit Controller, you can improve cash-flow within your business, produce simple reports for Senior Management & get a quick return on investment. To find out more about how our debtor management system can help your business, call us in Sheffield on 0330 2020118 option 1 or contact us