Complaints Database
The Complaints Management Application is another of ESP's database modules that provides a simple way of collating data to then monitor and report on. In this instance the system allows management of client complaint cases. The database allows a user to record associated data to then filter to ensure cases are followed up responsively and the root causes are addressed.
Simplified dashboards make data input, filtering and searching for key information a doddle. Results can be refined using a selection of drop-downs to filter for specific case types, by status, customer, date range, associated product type or supplier.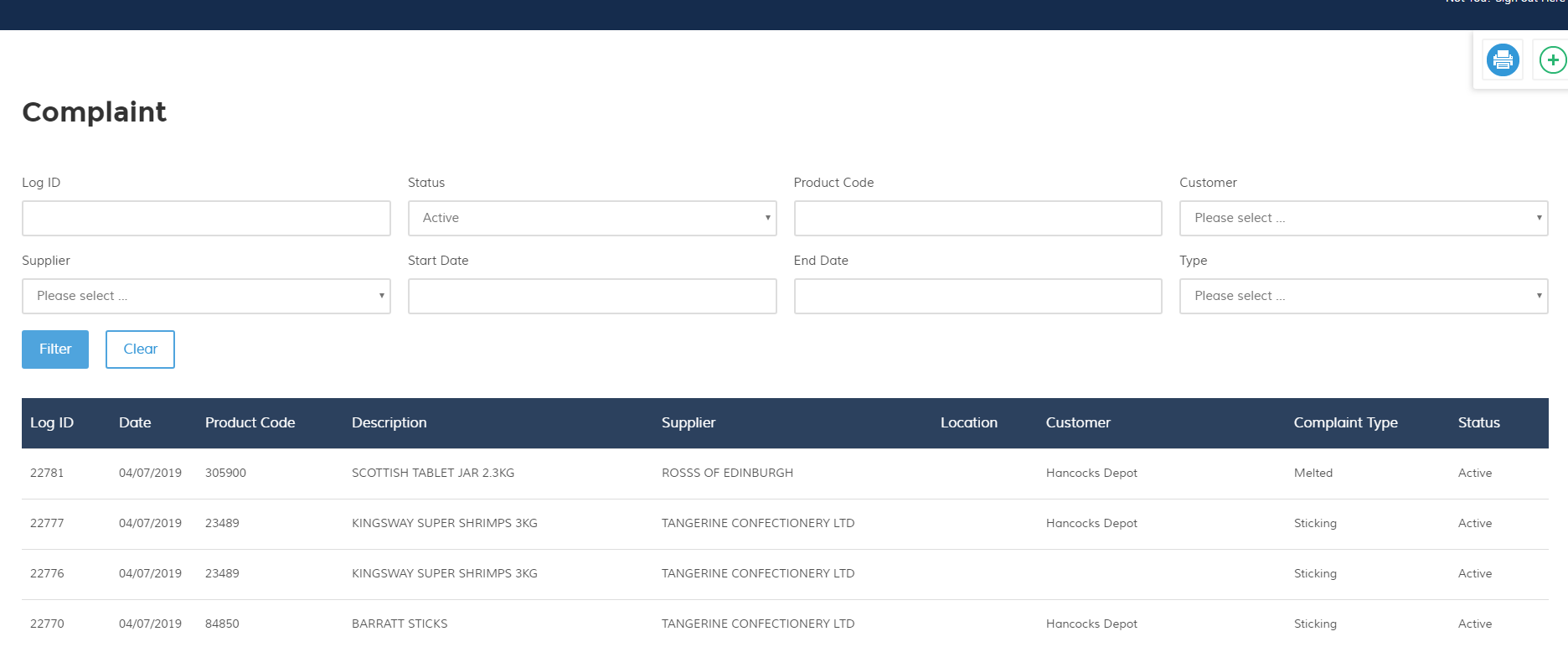 Individual case screens provide a suite of data entry fields to build a case, as well as offering the ability to set status, set priority and attach files and/or images in support of a complaint. Case information may also be downloaded as a PDF or sent direct to a printer.
The aim of this system is to provide a simple centralised way of managing complaint cases. The system would sit nicely alongside any other database system such as our products database, where it can verify product information and pull in relevant information for consistency and to minimise duplication of data. It would also integrate with a CRM or finance platform such as Sage 50/100/200 and as with all our systems can be tailored to your needs with additional development by ESP's expert web team.
As the system is a web application accessed via a browser, it can be viewed on any browser enabled mobile device. If you would like to find out more about this solution, call us here in Sheffield on 0330 2020118 or Contact Us.