Social Enterprise Support Fund – Final Round of Applications
The Social Enterprise Support Fund opens for it's third and final round at 1pm 10th September and will close at 1pm on 17th September. This could be the ideal way to get your IT infrastructure and software requirements in check, to ensure sustainability in the current climate!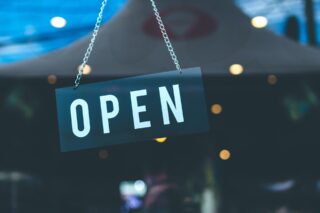 Here's what you need to know:
The Social Enterprise Support Fund is being delivered by a consortium of Funders including : Resonance, Big Issue Invest, UnLtd, the School for Social Entrepreneurs and The Key Fund, with funding coming from The National Lottery Community Fund.
Grant funding will be for social enterprises negatively impacted by COVID-19 that are supporting people at high health risk from COVID-19, and those supporting people facing increased social and economic challenges as a result of COVID-19.
The fund is committed to inclusion, so we are particularly welcoming applications from enterprises led by people from BAME communities, LGBTQ+ communities, people with disabilities, and leaders with lived experience of the issues that the social enterprise is addressing.
Enterprises can apply for a grant ranging from £10,000 to £300,000, however applications of under £100,000 are strongly encouraged. Additional assessment is required for applications of greater than £50,000 and £100,000 respectively.
Ensuring that applicants have all required documentation (annual accounts, management accounts, cashflow projections, and social impact report) to hand AND that they are attached before submitting is important. Applications can be saved and returned to as long as it is completed before the deadline for that round.
Grant Funding is being awarded on merit, so we encourage the strongest applications possible. Enterprises can apply in partnership with others.
Applicants are strongly advised to apply to only one of The National Lottery Community Fund (inclusive of the Coronavirus Community Support Fund) pots of funding and should therefore establish which is the most appropriate before applying. The link to the wider programme is here.
Applications will be assessed with common criteria across the consortium partners but we would welcome enterprises selecting Resonance as their preferred grant assessor in the application form.
You can apply and find out more information about the fund here.