Zoom vs. Teams: Pros and Cons
As you may well have noticed, the video conferencing platform Zoom and Teams have really come into their own this year! The emergency migration of workers from physical offices to remotely working from home has seen these services become essential to life both in professional and social situations. So, what are the benefits of each platform? Is one better than the other? Which one suits your needs best? Let's discuss…
Indeed, many businesses will eventually have people 'back in the office' again, so the usage of these platforms will subside a little. However, many businesses have seen the benefits of having employees and colleagues work from home, and so Teams and Zoom are likely to be regular fixtures in the fabric of the majority of businesses going forward.
What are the benefits of each platform? Is one better than the other? Which one suits your needs best?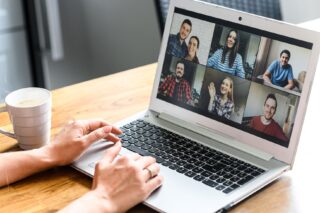 Teams
The most positive feature of teams is that it is fully integrated with Windows 365. Making file transfer a breeze if you are a Windows based business. That being said, it does lag behind Zoom in terms of other sharing capabilities. For example, Zoom allows you to live stream onto YouTube and Facebook; Teams is yet to have this function.
The integration also allows your team to collaborate using documents in real time whist the call is in progress. This is ideal for group projects and if your work is mainly document based.
Zoom
There were some initial security issues with Zoom when it rose to prominence back in March, however, those issues have now been dealt with. Zoom is idea if you are a business that regularly collaborates with third parties, as it is more flexible and accessible than Teams.
Other beneficial features of Zoom include, live streaming to YouTube and Facebook (as mentioned above), email alerts to remind users of upcoming meetings, and an array of options for viewing multiple people on screen.
Which Platform is Best for You?
Essentially, both Teams and Zoom are well equipped for two slightly different purposes. Teams, being integrated with Windows 365, is perfect if you, your business and your clients operate on a Windows system. This way data can be easily transferred. Teams is also the better option for internal communication within the business. However, if you work with a number of freelancers, or wish to reach a wider variety of people (through online lectures or events, for example) then you will find that Zoom is the more versatile, accessible and flexible option for a wider variety of people.