Notable Cyber-Attacks from the Last 12 Months
We live in an age where the majority of our business, indeed much of our lives, are conducted through digital means. This being the case, cyber-attacks are now a common occurrence.
Whatever the size of your company, and whether you fully or partially rely on digital means, you should always be aware and have a plan for cyber-attacks and data breaches. One of the best ways to learn about these events is to take a look at the way in which other companies have been infiltrated and how they have responded.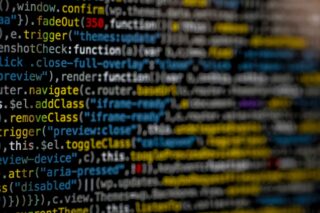 Here are some of the most notable cyber incidents from the last year…
Toyota
Toyota has suffered a number of cyber-security breaches in multiple locations; Thailand, Australia, Vietnam, and Japan. Their most recent breach occurred in April, affecting the personal data of around 3 million customers.
Toyota's main issue is that is doesn't have a grip on where its various kinds of information is stored. This latest breach was due to them not being aware that this customer data had been stored in a system that was not adequately secured against hackers.
Always have a handle on which data you keep where and that each location is well secured as is appropriate to the data's nature.
Facebook
Facebook experienced a security breach which saw data detailing the user ID's, account names and interaction data of 540 million users come under threat. This incident, which took place in April 2019, happened because of the carelessness of a third party working on Facebook's behalf.
Essentially, this third party had failed to adequately secure two of its servers, leaving the information venerable.
If you are working with third parties, you must be vigilant and insistent about the levels of their cybersecurity. Examples of this might include the outsourcing of finance or HR services. 
Singapore Ministry of Health
In this case, the amount of data accessed was small, but the sensitivity of the data was what made this situation severe. An unknown hacker gained access to 14,200 patient records. These specific records detailed patients who had tested as HIV positive.
This was a huge embarrassment to both the company and individuals involved and serves as a warning if you hold sensitive data. Hackers are always adapting to developing security measures, so you should also keep an eye on your systems, ensuring that their security status is reviewed and updated on a regular basis.