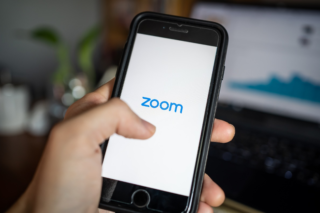 This period of lock-down and remote working has seen a boom in the usage of video conferencing software in order to collaborate with colleagues. The most popular of these platforms has been Zoom. Here is our advice on how to create a safe and stable Zoom meeting…
There has been a fair bit of bad press around this particular conferencing platform in recent months. The fast rise in Zoom's popularity has outstripped its development team's ability to keep the app secure. With several security vulnerabilities discovered, the team have been working hard to patch the problems. So how can we try to ensure we're using this wonder app securely?
Avoid Publicly Publishing Your Meeting URL
Never publish a meeting room link publicly (on Facebook, Eventbrite or MeetUp, for example).
Every time you create a new Zoom meeting a meeting room URL is generated. Although this URL is unique to your account it does not stop anyone who can gain access to the URL gaining access to your meeting. It is pretty easy for anyone who knows what they are doing to sniff out Zoom URLs using web scripting tools.
Passwords
Many users were initially caught out by the lack of password security on Zoom meetings. Hackers had an easy job of just guessing meeting room IDs, which are usually a series of 10 digits.
Zoom's response to this issue was to enable passwords on all meetings as default. This password is displayed in the meeting invite and is also encoded in the meeting room URL. However, please note that as the password is encoded in the URL, anyone with the URL can enter, so, again, do not make this URL public.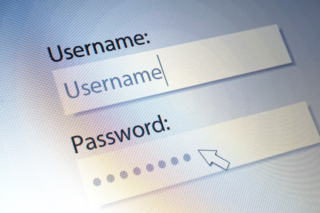 Waiting Rooms
One of the newest features Zoom has created to help combat the issue of unannounced visitors to your meeting is the 'waiting room' function. When creating a new meeting in the Zoom scheduler, this new feature will now be automatically ticked.
This means anyone joining the meeting is automatically placed in the waiting room, and you, the meeting creator, have to allow them to enter the session manually.
Screen Sharing
This is an easy one to miss. Make sure you know who you are sharing your screen within a Zoom meeting. Not all companies have a policy in place, but it's worth considering what data you are sharing on the screen and who might be able to see it.
It is also worth mentioning that anyone that is in the meeting can record the session without your knowledge. Be as vigilant with data and information shared aurally as you would with any physical data.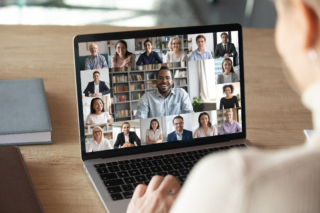 Data Centre
Zoom now offers you the option to choose which data centre your zoom calls and meetings take place in. This is an important feature if your company has strict policies about data not leaving the country. Available data centres are as follows…
Australia
China
Hong Kong
Japan
United States
Canada
Europe
India
Latin America
Zoom is actively working on the security of its platform. In this ever-changing environment, speaking to a technology expert to make sure your systems are secure is essential.
If you found this article useful and would like further information on how to secure your online meetings, no matter what platform you are on, then contact us to discuss.