What green credentials does your IT Support Partner have?
What green credentials does your IT Support Partner have? Here at ESP Projects in Sheffield, we've been working very hard for a number of years to improve our green credentials. We are trying to do our bit for the environment. We've implemented lots of measures that make us a better, more eco-friendly IT Support Provider and we are Proud of the changes we've made so far. However, we are only a short way along our path – there are many, many more things that we are hoping to achieve over the coming years to make sure that we are the greenest IT Support Provider in Sheffield. OK, so what have we done so far?
Electric Vehicles by default
As a business, ESP Projects requires a number of vehicles to be on the road at any given moment. This is clearly not good for the environment UNLESS those vehicles are powered by electricity instead of Petrol or Diesel. We have around 8 vehicles on the road at the moment and back in 2021 we took the decision that every new vehicle we invest in, will be fully electric. No Petrol, No Diesel, No Hybrids. It's a simple decision, but one that will have a big impact on the environment from our point of view. Since 2021, 4 of our vehicles have come around for replacement. We've acquired 2 all-electric MG estate cars which are already on the road. We've got 2 all-electric Cupra cars that should be with us by the end of April. That will mean that half of our fleet is fully electric.
Electric Charging Points – What green credentials does your IT Support Partner have?
As well as the company cars being switched over to all-electric, we have invested in 2 state-of-the-art charging points that mean our fleet can be charged right here at our base in Sheffield, keeping efficiency in mind, as well as the environmental impact. These charging points can be used by our employees for their own vehicles too.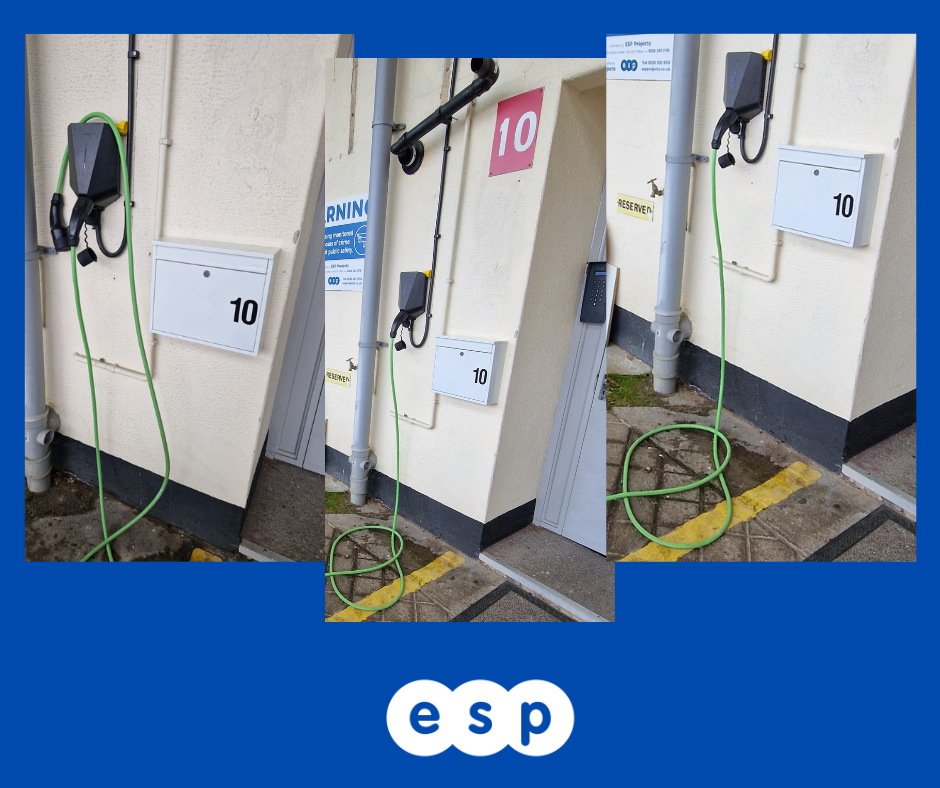 Solar Panels – What green credentials does your IT Support Partner have?
We've invested in a 12KW/hour solar panel system during March 2023. This investment aims to reduce our draw on the national grid by around 30% by generating our own, on-site power. Over the course of the next 12 months, we will be looking to increase the amount of renewable energy in use across our business and will also invest in a battery system to allow us to use power generated during the day, at night for the equipment that has to be left on.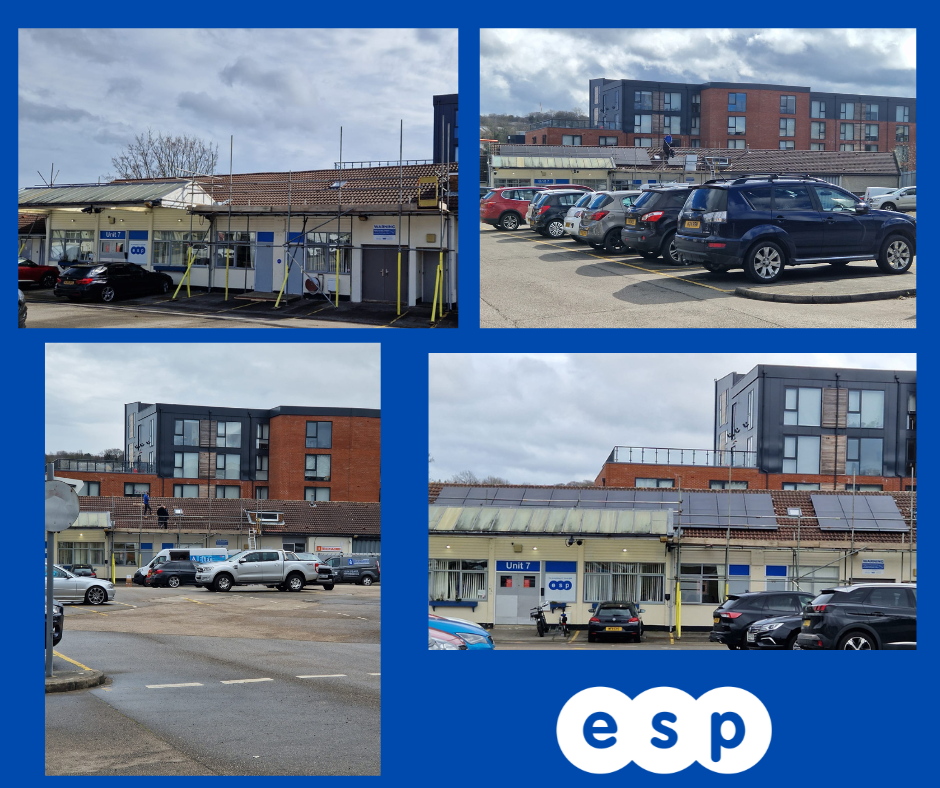 Automated lighting & heating
Here at Edmund Road in Sheffield, our offices are moving forwards at a rapid rate. Not only do we have our access control hooked up to our ID badges, but it also controls our lighting and heating too. When entering spaces around our premises, the lighting will turn on and when exiting, it turns off again – if there's no-one left in the room. Using this system, we are hoping to reduce our draw on the grid by around 10% and our gas draw by around 20%. This has all been installed by our wonderful Infrastructure team using the Popular Paxton Net2 Software and equipment, more details of which can be found over at our sister site Electronic Security Protection – we are able to install these solutions for customers too!
Equipment recycling
ESP Projects and our customers obviously produce waste technological equipment such as old PCs, laptops and printers. ESP Projects have long since established a relationship with a third-party charitable organisation in Sheffield called Aspire. Aspire regularly visit ESP's premises to collect our old technology equipment for recycling. They try to re-use it in the first instance and recycle it if it's unusable. All our equipment is therefore looked after in a proper manner, post-use and of course we have our waste carrying certificates in place as necessary.
'Paper-light' Offices
ESP Projects has developed our own internal software solution, called CORE. CORE is a platform that allows us to replace paper-forms, with digitized ones and therefore reduces our impact on the environment. We have already migrated many of our business processes over to CORE, but we do still have a few remaining. CORE allows an organisation to create all manner of different digital forms that can replace paper-based documents but also replace spreadsheets and other 'dumb' sets of data, with something that is able to provide you with 'clever' information when you need it most. A check is due on your boiler for example, would raise a notification to let you know that's the case. You can find out lots more information about CORE over at our other website www.core-software.co.uk
Other waste recycling
ESP Projects also work with Veolia in Sheffield to reduce the amount of waste that goes to landfill, having different bins for things such as cardboard, which can be recycled. We've done this for a number of years and will continue to improve in this area.
Future improvements – What green credentials does your IT Support Partner have?
Over the coming years, ESP Projects will complete the project to implement only electric vehicles across our business. We will also be looking to implement a battery system with our Solar investment, to ensure that we are covering our use overnight as well as during daylight. We will also be looking to implement more renewable energy into our business, more solar, maybe wind and other technologies as they arise. On top of this, we will be looking to work with our supply chain to ensure that our upstream partners are delivering as best they can, on the country's environmental agenda.
Summary – What green credentials does your IT Support Partner have?
For every organisation in the country including IT businesses, it's becoming more and more important that their supply chain is considering their impact on the environment. ESP Projects is working hard to ensure that we stay ahead of the game to make sure we are looking after the planet as best we can in an industry that makes it quite difficult to do so. This is all in line with our company values such as Family and Pride, which set out who we are and how we want to act. If you are thinking about changing IT provider, maybe you should be considering their Green Credentials as well as their pricing – is it right that your organisation spends less money, but with a company that doesn't care about the environment? Think about your own values and how these apply to your choice of IT Partner.
You can find out more about ESP Projects by visiting other areas of our site. If you wanted to discuss the article in more detail, don't hesitate to drop us a message via our Contact page, or call us on 03302020118.