12 months in the life of Missy aka #ESPDuck
Missy aka #ESPDuck latest update…
OK, since we introduced you to Missy our #ESPDuck back in December last year, she has been extremely busy!! She has been doing us (ESP Projects) proud and has represented us well over the last 12 months. For those of you who have just joined Missy's journey the link here explains what and who Missy is. What is the #ESPDuck all about? (espprojects.co.uk) both Missy and the staff at ESP Projects in Sheffield have been working very hard.
Whist our staff have been helping our new and existing customers with all their IT, Connectivity and Security needs – Missy our #ESPDuck has been on her travels spreading the word about ESP Projects and what an amazing job our staff do in looking after all our customers.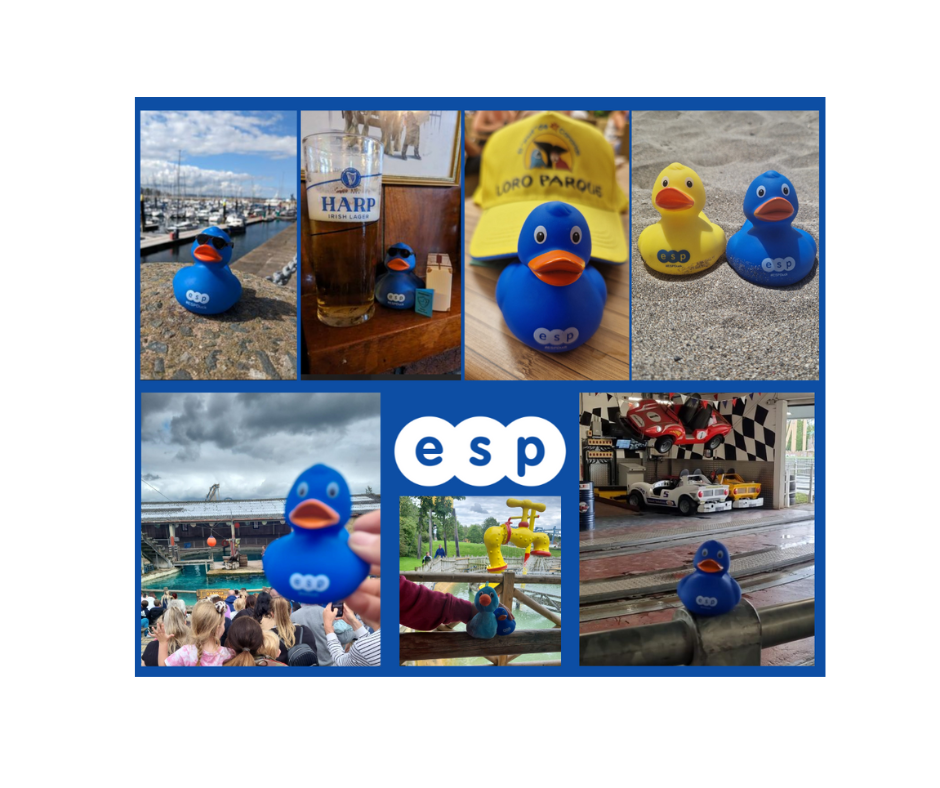 Why have I received a Duck? (Again, if you are new to Missy's journey)
It's quite straightforward really. Missy has given our staff lots of joy already and it continues to do so. We thought that we would share the joy with other businesses that we care about. So, either you've received a duck because you already work with Sheffield's best IT Support Provider OR because you are on our list of Dream Customers that we would really love to work with in the future.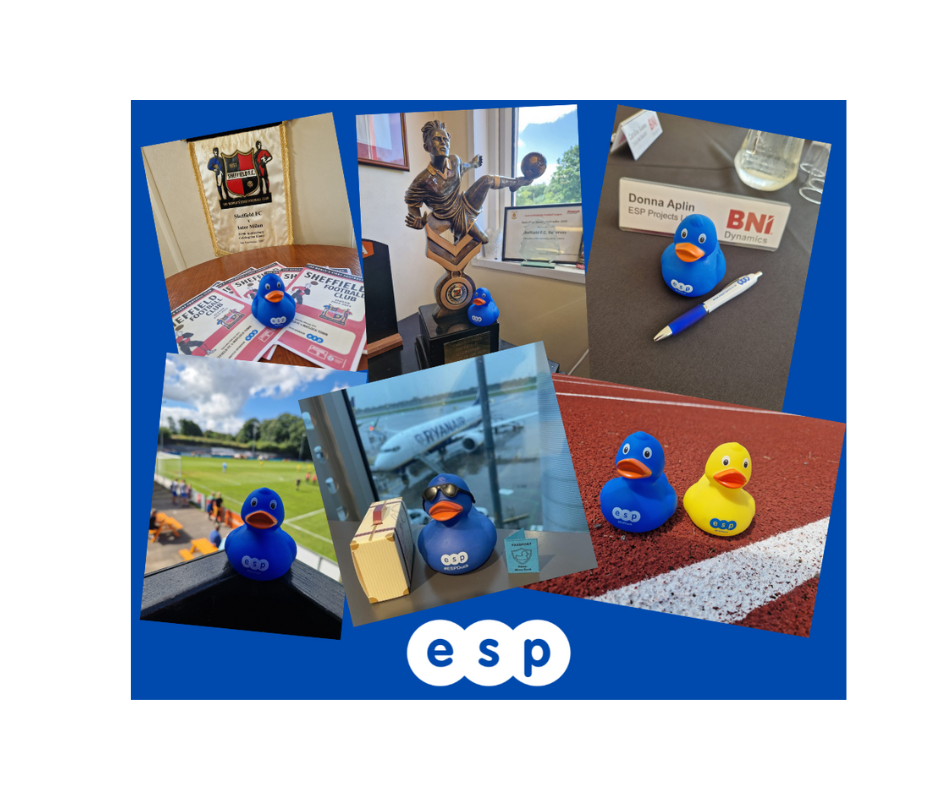 Missy's Journey So Far?
Over the last 12 months we have brought Missy #ESPDuck to life by giving her a name and getting all our staff involved in this by holding a competition to choose the perfect name and we have sent her on her travels. She has visited some truly wonderful places; Maldives, Greece, Tenerife, Morocco, Majorca, Qatar (for the world Cup), Stonehenge, East Coast many times, Cornwall, Blackpool, Ireland, Scotland, Wales, Fuerteventura, Italy, Poland, Lithuania, Latvia, theme parks like Alton Towers, Flamingo Land and many more place to name a few…. Lately Missy had been out with her new Friends visiting their Halloween and Bonfire Parties, she particularly liked these.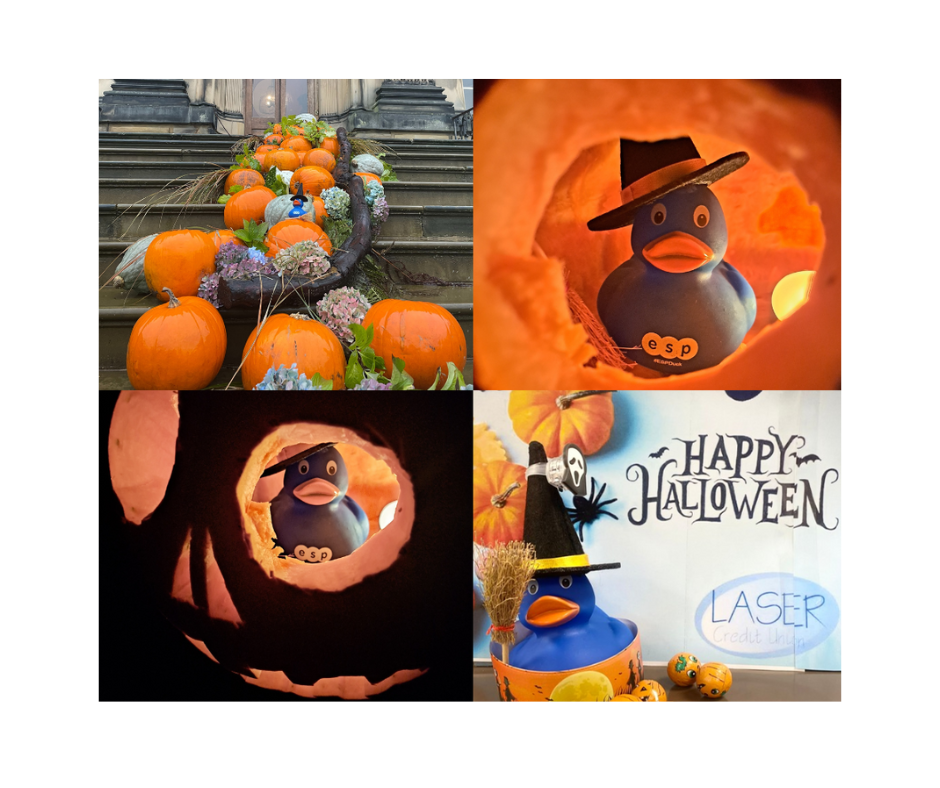 What's Next in Missy's Calendar?
CHRISTMAS OF COURSE…..Who is getting excited about Christmas!! We are here at ESP Projects! Missy is too! Over the coming weeks please look out, as Missy is out and about again in the form of DUCK ON A DESK (very much like elf on a shelf for those of you who have children will understand).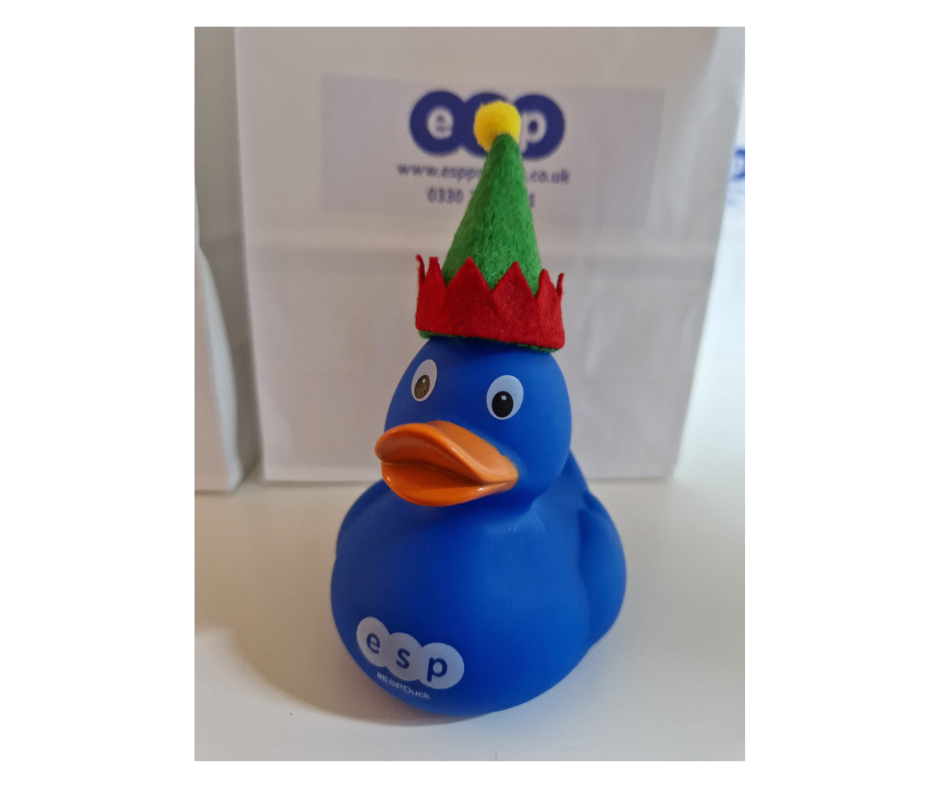 Its Competition Time Over to you….
She would like you to take her to your office Christmas parties and see what mischief she can get into.  If you could take a picture of Missy with her Christmas accessories on at your Christmas party or in your office and post it to your social media and tag ESP Projects. This will enter you into our Christmas competition to win a £50 Amazon Voucher….
Our competition winner will be drawn the 1st week in January, so plenty of time for festive fun over the Christmas period!
Have you got all your Ducks in a row in your business?
We are an IT Business, with a focus on the Sheffield area (but we do deliver services across the UK). Have you got all of you Ducks in row in your business with regards to your IT Support, Hardware and Connectivity – do you always feel like you are spending too much time dealing with things that detract away from your main business goal? If this is the case and you would like to get all your Ducks in a row without any hassle, then we'd really love it if you would give us a little bit of your time to tell us about your business and how we might work together to provide you with IT Services.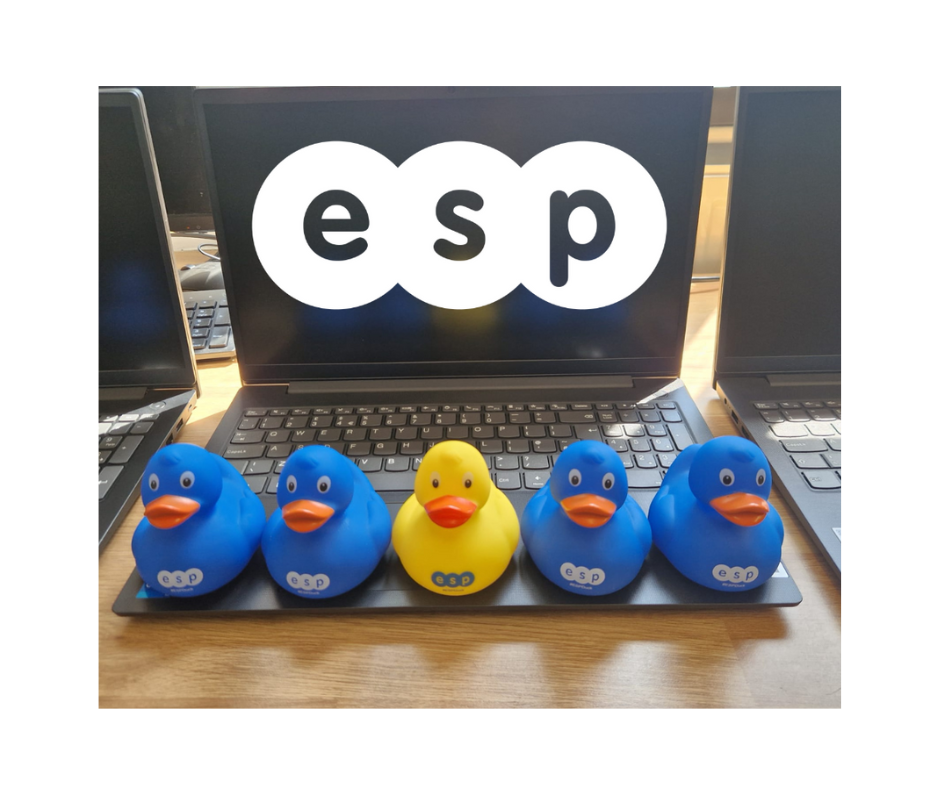 Summary
Feel free to have a browse around our site to find out more about what we do. Our bread and butter is our IT Support Contracts, which you can find out more about here IT Support Sheffield. You can also view other IT News via the link.
We also have some other sites, here https://electronicsecurityprotection.co.uk/ focussing on IT Infrastructure and Security Products for businesses and here https://core-software.co.uk/ where we have a cool customisable software tool that can help to manage data in EVERY business.