The ESP Mailchimp WordPress plugin makes it easy to send professional email newsletters direct from your WordPress website, via the popular email marketing service offered by Mailchimp. Our responsive email template has been tested in a wide range of email clients (including Outlook, Gmail, Yahoo Mail, Outlook.com) and is also optimised for mobile devices such as iPads, iPhones and Android.
Features
Includes personalised greetings, unique banner image and description for each campaign: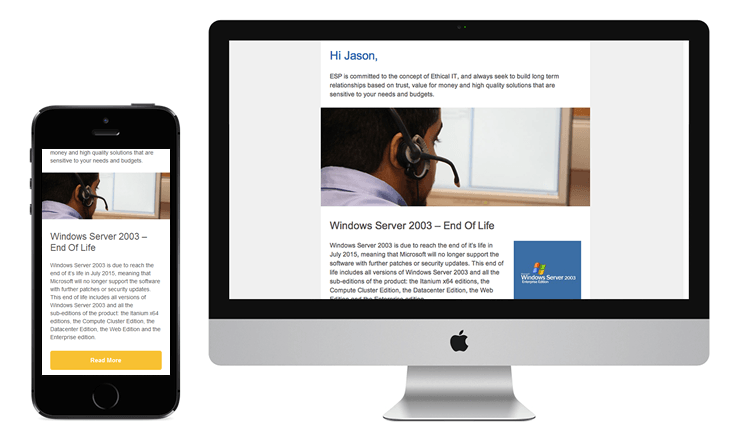 Optional and fully automated sharing functionality for your email including twitter cards, facebook and Google plus to share your campaign with even more people:

Easy to select, reorder and remove items from the newsletter: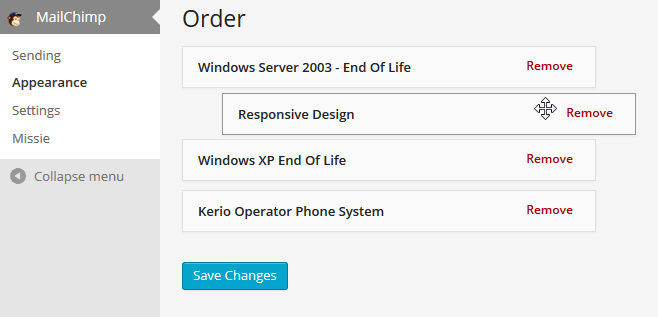 Includes a plain text version for older devices and excellent accessibility for users with visual impairment: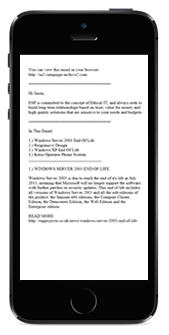 To take advantage of this exciting marketing opportunity please get in touch today.