Web design plays a crucial role in e-commerce websites in order to attract potential customers, convert them to customers and get them returning for more. Ensuring a visually appealing site with hassle-free navigation and ease of purchase can increase revenue and help to drive your online store to success.
Online shoppers are more demanding with higher expectations as technology evolves and in order to compete with some of the big e-commerce giants, there are some design best practices to keep in mind for your online store.
Easy navigation
Intuitive, clear and concise. A well-organised menu bar is key, using a drop-down menu or fly-out menu (appears on hover) to avoid clutter.  If you have a large portfolio of products think about not displaying every product you have ever made but maybe showcasing your top & best selling ones to keep customers focus.
A search function is important to facilitate users who come to your site with a product in mind.
Breadcrumbs are a highly useful e-commerce feature which makes it easy for users to navigate back through product and category pages.

Contact
Make it as easy as possible for people to contact you in a variety of different ways. With inadequate contact options, people will view you as untrustworthy. If they have no faith they can contact you should there be an issue with a product, they simply won't buy.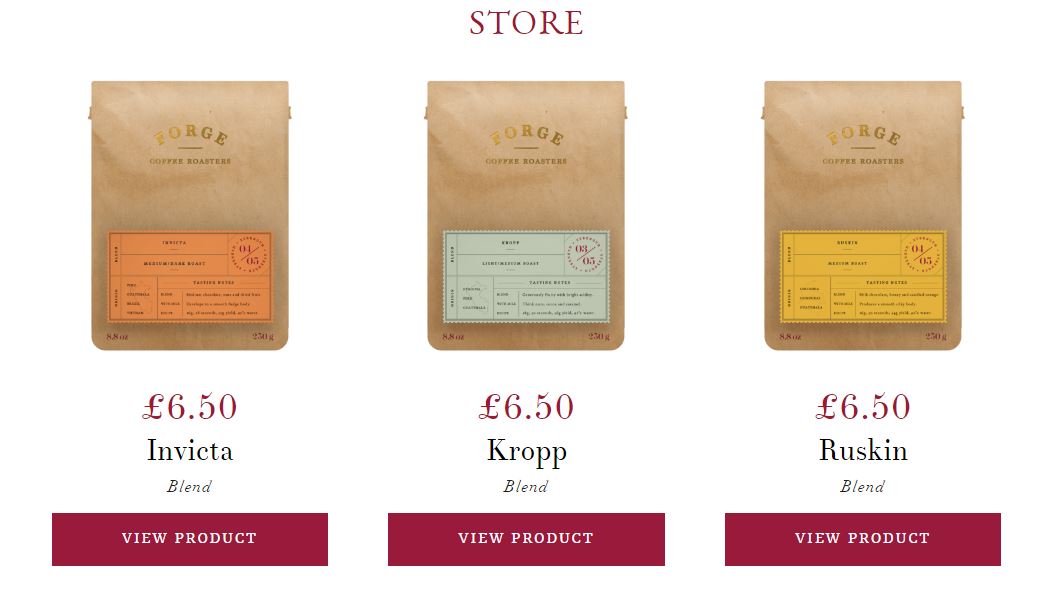 High-quality images
Unlike a physical shop, images are all customers have to determine how the product looks and feels before purchasing. A low-quality image will put people off buying. Images should be clear with a selection of different perspectives, to give the customer as much visual information about the product as possible.  
Reviews
2017 research by Podium shows 58% of people read online reviews at least weekly and 93% say online reviews have an impact on their purchase decision. Having them readily available on your site will mean people will be more inclined to buy from you, confirming other people have been happy with their purchase.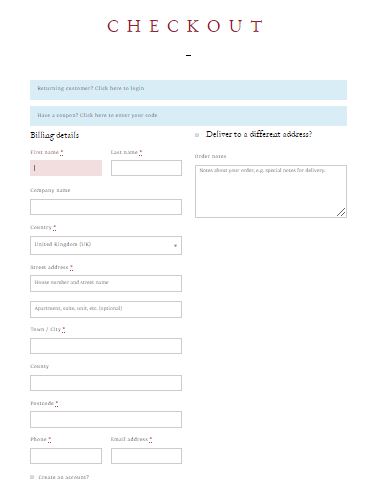 Quick & Simple Checkout
The aim should be to complete purchases in as fewer pages as possible. Only ask for necessary information – long forms will put people off completion.  Allowing your customers to check out as guests will also speed up the checkout process and encourage people who are more likely to drop out to convert.
E-commerce web design features checklist:
Search bar function

Breadcrumbs

High quality images

Product reviews

Product filters

Save your favourites

Product previews

Promotions on the homepage
E-commerce Platforms
Magento, WordPress, Shopify, BigCommerce, Big Cartel,… the options are endless. First, you need to ask yourself the following questions:
How many products are you selling now and room for more to be added in the future

Ease of use – are you going to want to upload new products yourself?

What level of support package will you need?

Do you want integration with other outlets such as Amazon, eBay and Google Shopping

How much are you willing to pay?
Once you have thought about these questions, you can way up which platform is best suited to your needs.
How we can help
ESP Projects have experience in making a wide range of e-commerce websites for customers such as:
Get in touch with our e-commerce website design experts for more information on any of the best practice features or for advice on which platform would better suit your e-commerce business.
Contact us today or get a quote.