ESP Projects has a long history of working with charities and the third sector and, along with charity IT support, charity web design is a core area of our work. It is an area we know well – over the last 15 years we have created over 100 websites for charities!
ESP Projects is the region's leading provider of IT services to charities and the third sector. We have established a reputation for being trustworthy and offering excellent value for money and we are proud that some of our region's most reputable and worthy charities have chosen us to deliver their web design services in Sheffield and ongoing IT support.
ESP Projects charity web design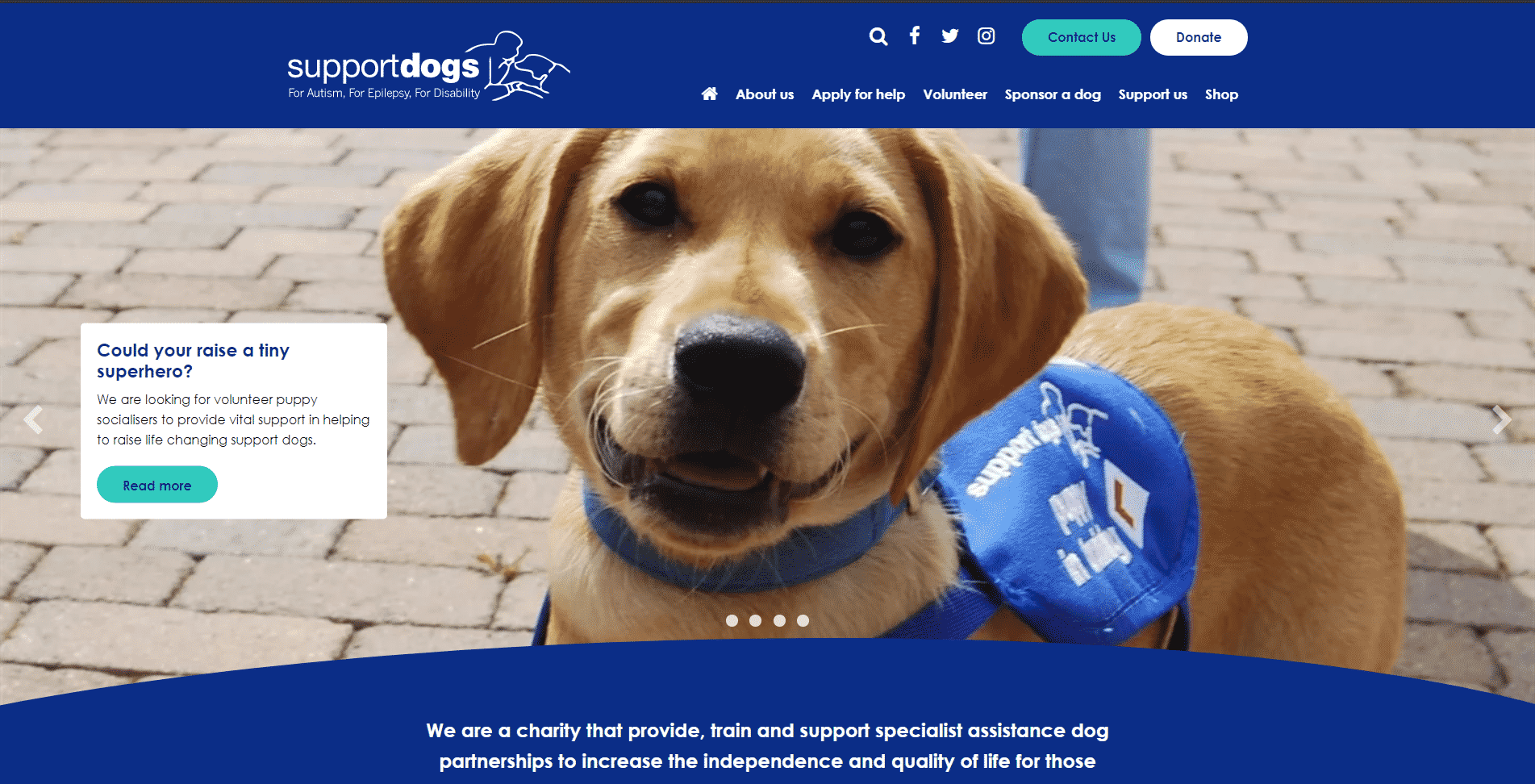 At ESP Projects we create beautiful looking websites that are both easy to use and have a fully responsive design, optimised for both desktop and mobile. Of course, each client has different requirements, and different audiences in mind, but some common themes have emerged and it is here that our experience will really help.
Our friendly team of web designers will work closely with you to understand your ideas and the needs of your organisation. This, combined with our expert knowledge of the industry and available solutions will result in a website that perfectly meets your objectives.
To see some of our work see our web design portfolio.
Web Design Features for Charities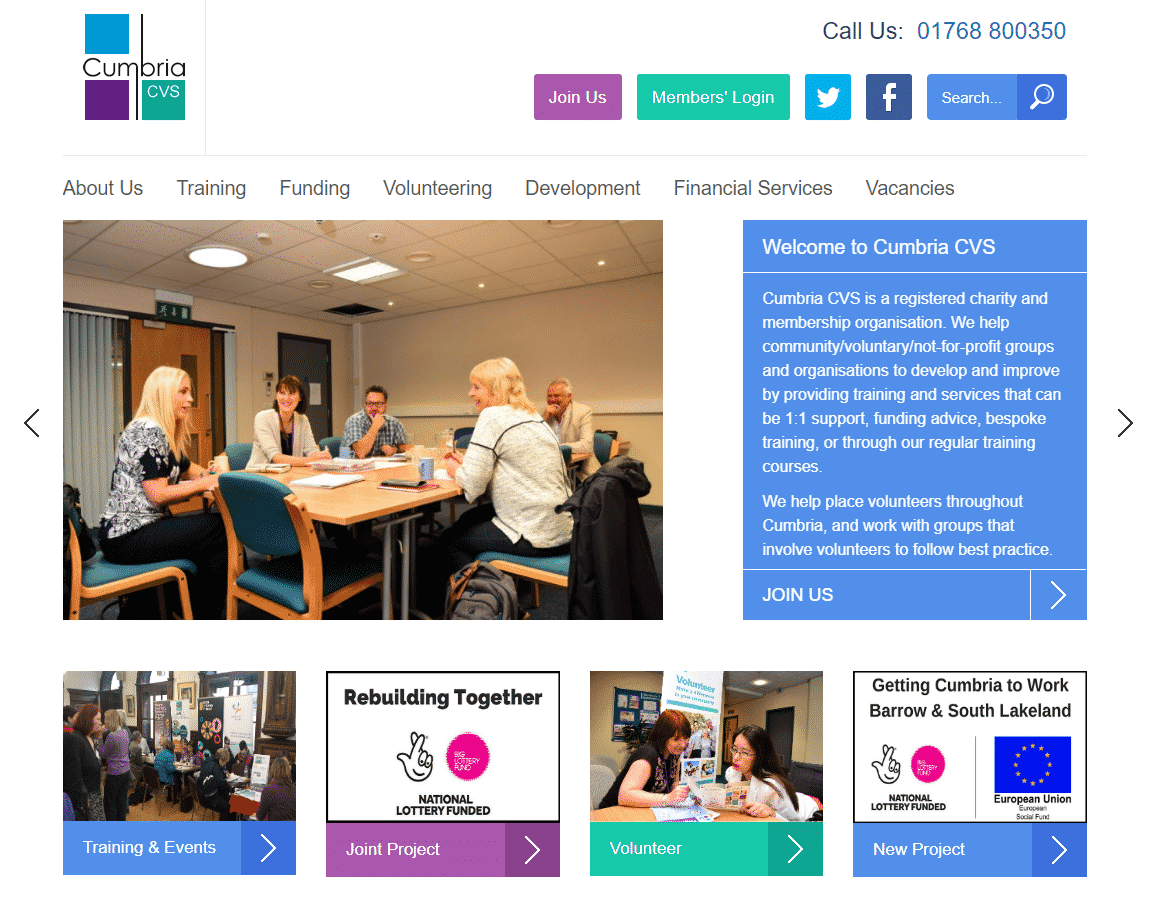 Different target audiences require different approaches – a simple and highly legible site with audio prompts might be ideal for elderly users but would lose the interest of disaffected young people who will be more attracted to a contemporary design. At another level, with many charitable and third sector clients existing to help vulnerable or isolated users, there can often be overlapping themes.
The breadth of experience we have allows us to work successfully with you to create emotionally engaging narratives that will hold the attention of your users. The use of language and images must set the right tone and, whilst this can be difficult to define, our wide experience working with a broad section of charities has taught us the right questions to ask. We also have the benefit of the expertise of from our sister branding company, Branding by Toniq, taking the whole matter of setting the right tone and image to the next level.
Web Design Features for Charities:
Online donations – The website has also become one of the charities leading fundraising tools and we are familiar with all the popular payment/donation gateways as well as tools to display the status of a fundraising campaign and targets.
Member's areas – Provide the information and updates your users need in a dedicated and securely cordoned off area.
Member's directories – A list of members which can be used both online and offline synchronising automatically with no need for manual input.
Mailing lists – Make marketing campaigns quick and easy by synchronising your online and offline database with email marketing platforms such as MailChimp.
Events calendar – Let people know about all of your upcoming fundraising events with an easy to use, interactive calendar.
E-commerce facilities – Provide the opportunity for people to buy your charity souvenirs and merchandise.
Measuring success
A successful website design will take on a life of its own, with fresh, relevant content driving visits to the site as well as rankings with search engines. Carefully planned integration of social media can help with this and e-mail marketing campaigns can have an important role too. However, it is only by careful monitoring that the success of a website and other forms of engagement can be measured.
ESP Projects web design team offers a range of Web Analytics tools to help our clients measure not only visitor numbers but also what engages them and what they interact with. Targets can be set and engagement and interaction stats recorded and compared to help develop a web strategy.
Charity case studies
Read some of our charity web design case studies we have worked with and continue to support.
Derbyshire Dales Council for Voluntary Services
Support Dogs – For Autism , Epilepsy & Disability
If you are thinking about developing your website or you don't already have one, do get in touch for a free consultation to discuss your needs and the possible solutions with our web design professionals. Contact us or give us a call: 0330 2020 118. We are also able to help with logo creation and charity branding should you require it.
Read more on our blog on digital fundraising for charities.