About Tom Ward, Author at ESP Projects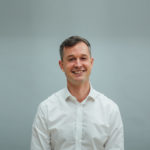 Over the last 11 years, I have built an extensive range of IT, Network, Disaster Recovery, Connectivity, Data Security and VoIP architecture and project management skills, demonstrated through the implementation of sound project methodologies for numerous successful on-premise and hosted commercial, educational and government solutions.
Posts by Tom Ward, Author at ESP Projects
Tom Ward
1st November 2017
●

4 Min. Read
As many of you are now aware the new General Data Protection Regulations (GDPR), which is replacing the current Directive, will take full effect for all Member States on the 28th May 2018. That's 216 days, 17 hours, 50 minutes and 8….7….6….5….4….3….seconds away. Although there are many articles being published regarding this regulation, there are still many grey areas around GDPR compliance, what must be done, how and where responsibility lies.